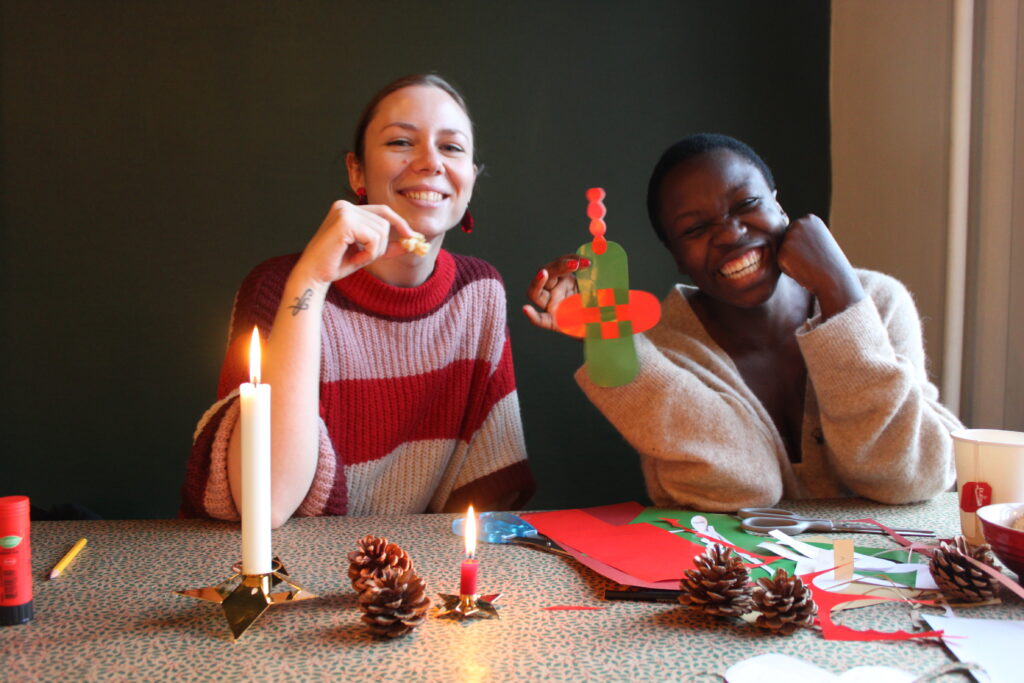 🩸🩸🩸Merry Christmas & Happy Period! 🩸🩸🩸
Hi! And thanks for being here. Maybe you've already seen our cool She for She DIY Christmas Pads on instagram? Otherwise make sure to check it out at @sheforshepads! 🤳
❓Why make Christmas pads?❓
In 2020 menstruation is still taboo and stigmatized. Let's put an end to that! Let's be proud of periods, let's embrace them! We had a wonderful time making these Christmas pads with powerful Emma Libner, the woman behind @kh_underlivet, and all round fighter for more freedom and knowledge about menstruation, cycle and sexual health.
So what are you waiting for? Let's normalise menstruation and never hide our pads again! Let's make Christmas more red!🩸

✂️How to make the She for She DIY Christmas Pads✂️
The braided She for She Christmas Pads are like no other Christmas decor you've ever seen but very easy to make! All you have to do to get started on your very own Christmas Pad is to download the below template with instructions👇 🎄Watch the video to get a feel of how it is done and get yourself into the Christmas spirit! 🎄
We've made the She for She DIY Christmas Pads in a small and a large size. Choose the size you like or make both! Use leftover gift wrapping, or find some beautiful paper with color on both sides to make your braided Christmas pad look pretty from both sides.

We can't wait to see your homemade Christmas pads! Please share them with us by tagging us or dropping a DM on instagram 🙌

🤫Come back next Sunday!🤫
The party doesn't stop here! These Christmas Pads are the first out of four fun DIY projects, we've planned this Christmas in order to embrace periods 🩸
Come back next Sunday and follow us on instagram to see what other exciting ideas we've come up with 💃

Merry Christmas
She for She
African children may learn about heroes of the past. Our task is to make ourselves the heroes of today.
Music: Canon and Variation af Twin Musicom is licensed under a Creative Commons – attributed 4.0-licens. https://creativecommons.org/licenses/by/4.0/
Artist: http://www.twinmusicom.org/