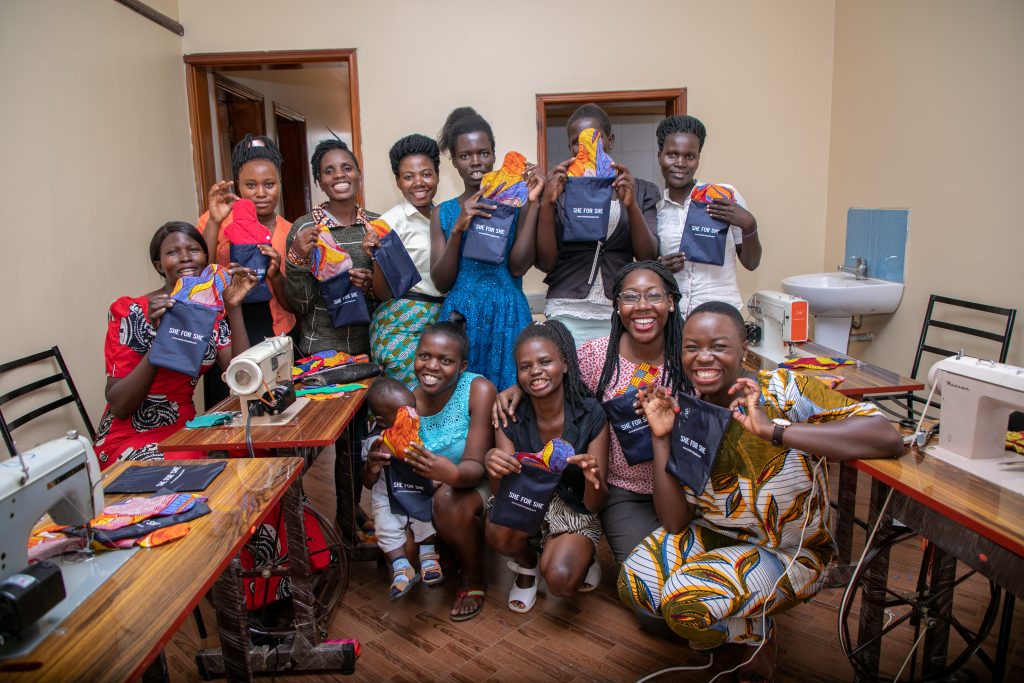 After months of preparations and hard work, we've finally moved into our new office and held our first workshop to teach new employees how to make reusable pads.
We are incredibly excited about our new office – it is bright, spacious, comfortable and welcoming. We're working to finish designing and decorating the office in the next couple of weeks – there are still some things left to do in order to transform this great place into a perfect one.
We are so excited about how far we have come, and that we at last have our very own SHE FOR SHE OFFICE in Kampala, Uganda! What a journey! We can't wait to create incredible memories (and projects) in our new office space and continue to work hard to keep girls in school! She for she got your period covered!